Apartment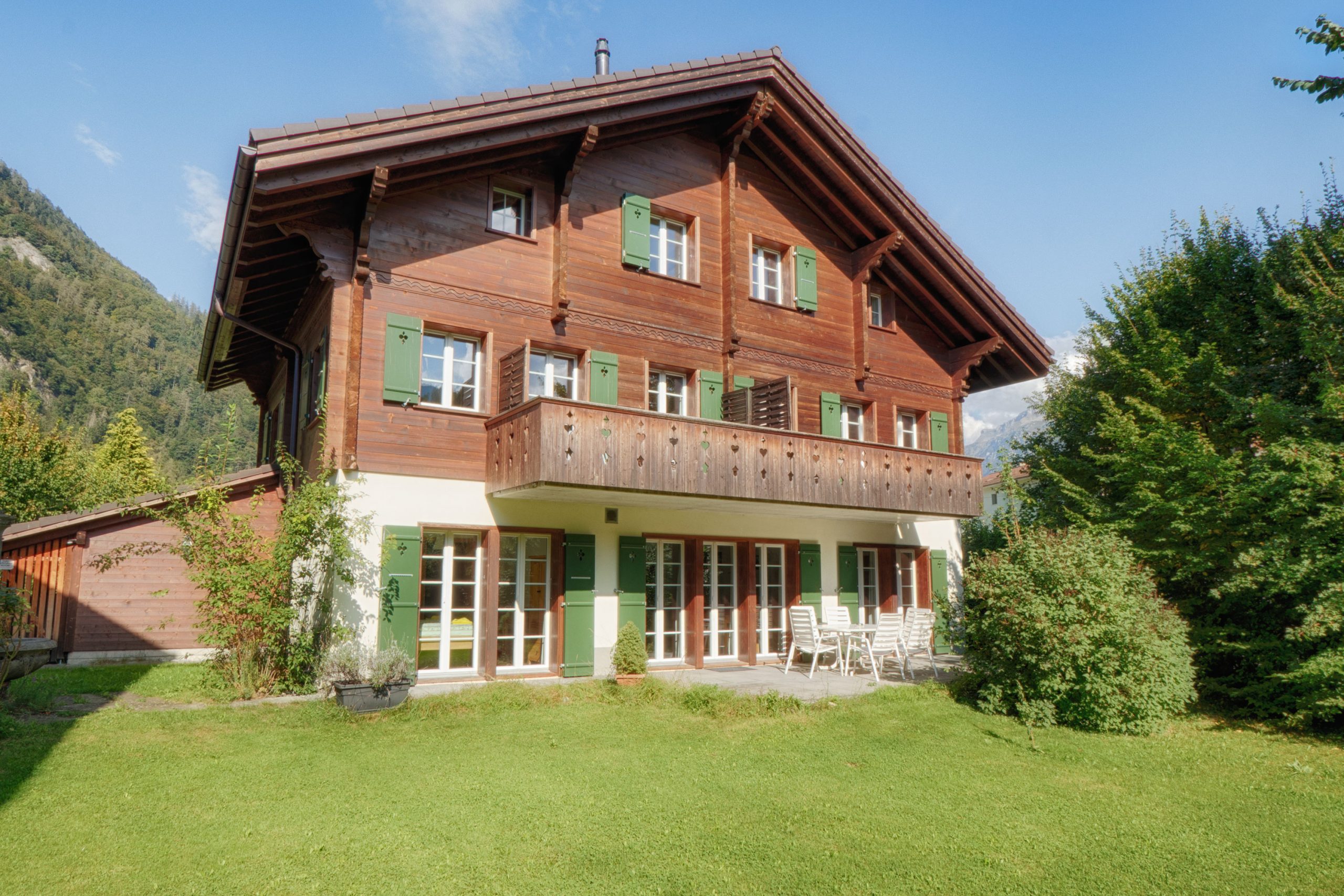 Ground floor apartment for up to 7 guests.
3 bedrooms, 2 bathrooms, kitchen, dining, terrace, 1 free parking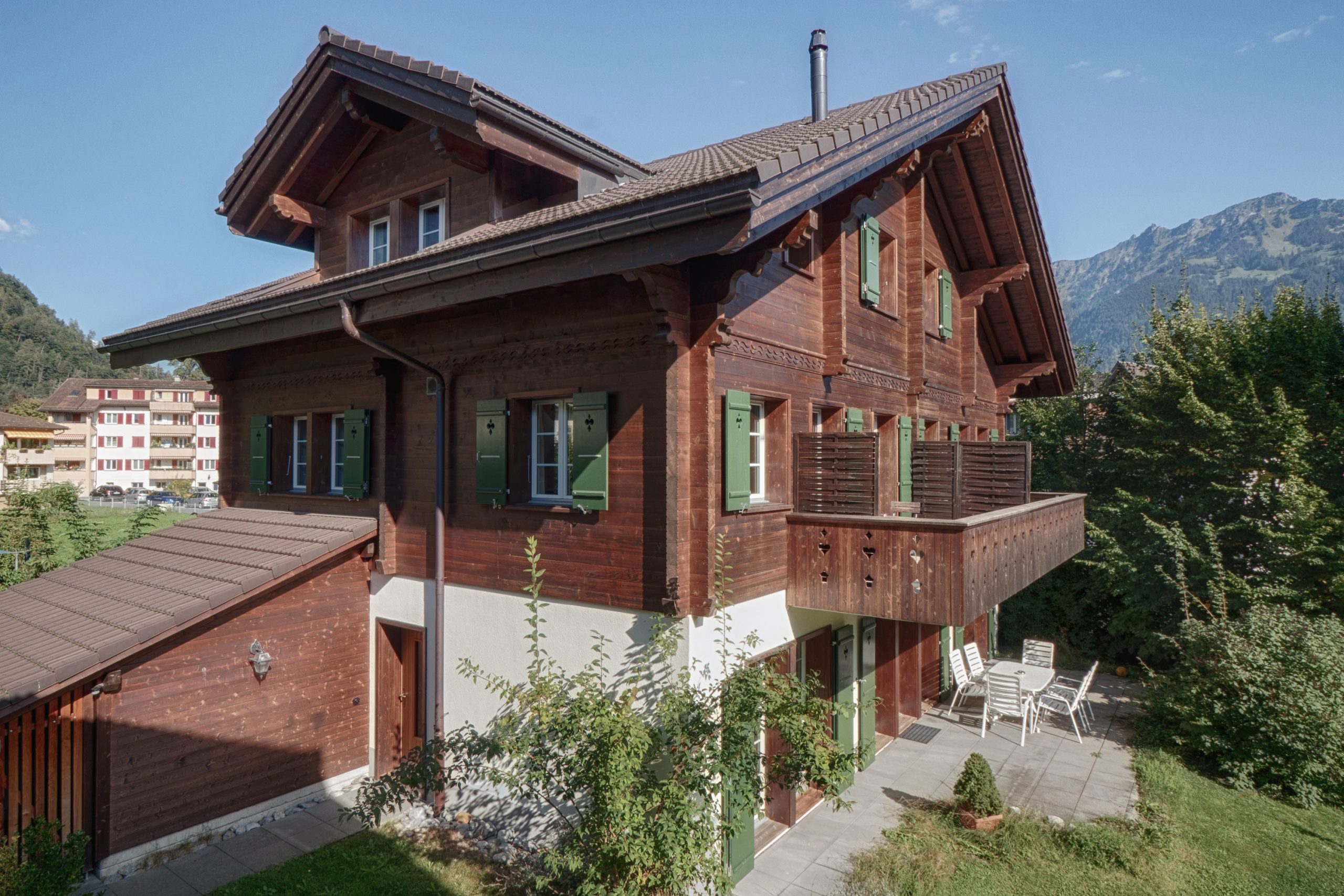 Upper floor duplex apartment for 6 guests.
3 bedrooms, 2 bathrooms, kitchen, dining, balcony, 1 free parking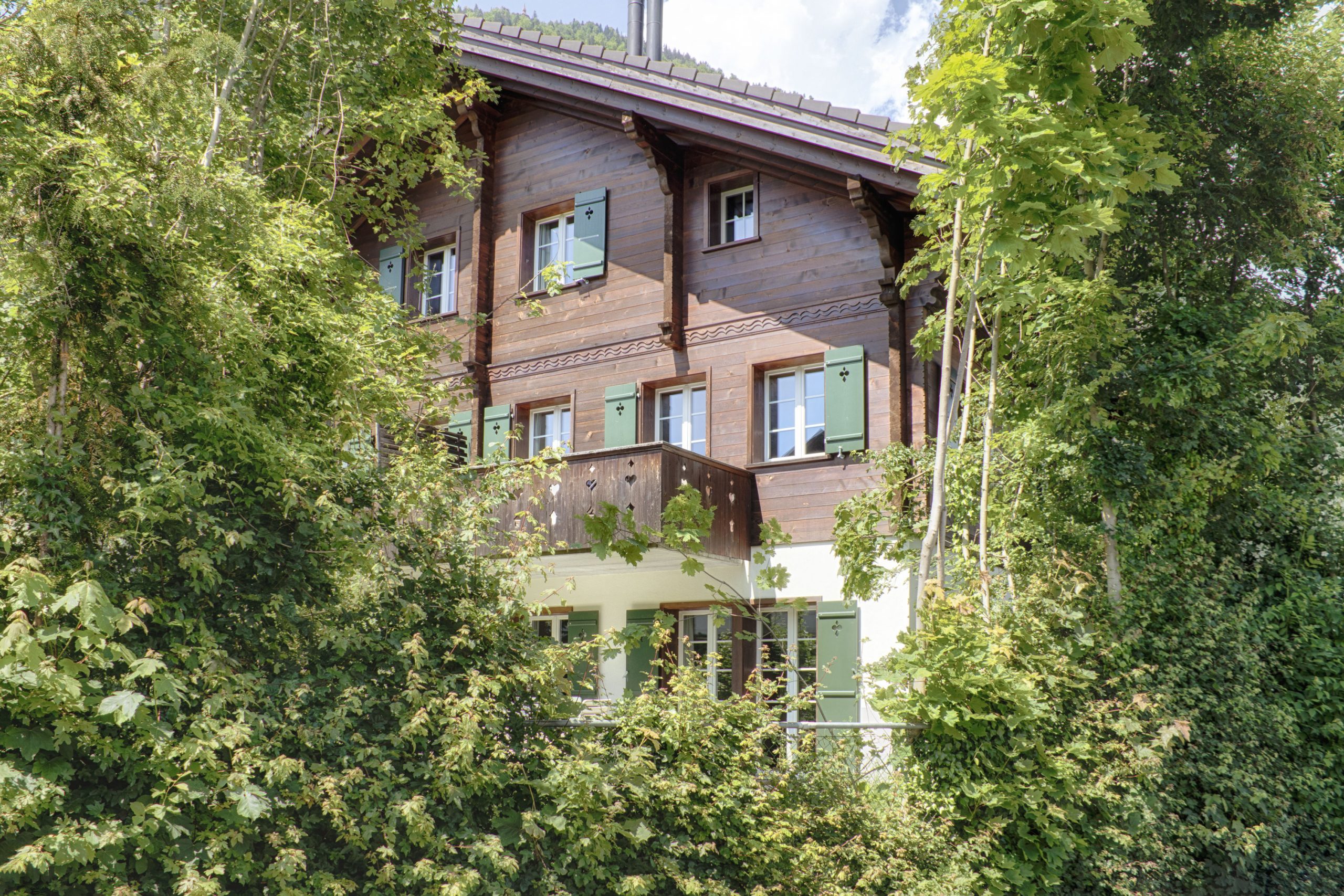 Upper floor duplex apartment for 6 guests.
3 bedrooms, 2 bathrooms, kitchen, dining, balcony, 1 free parking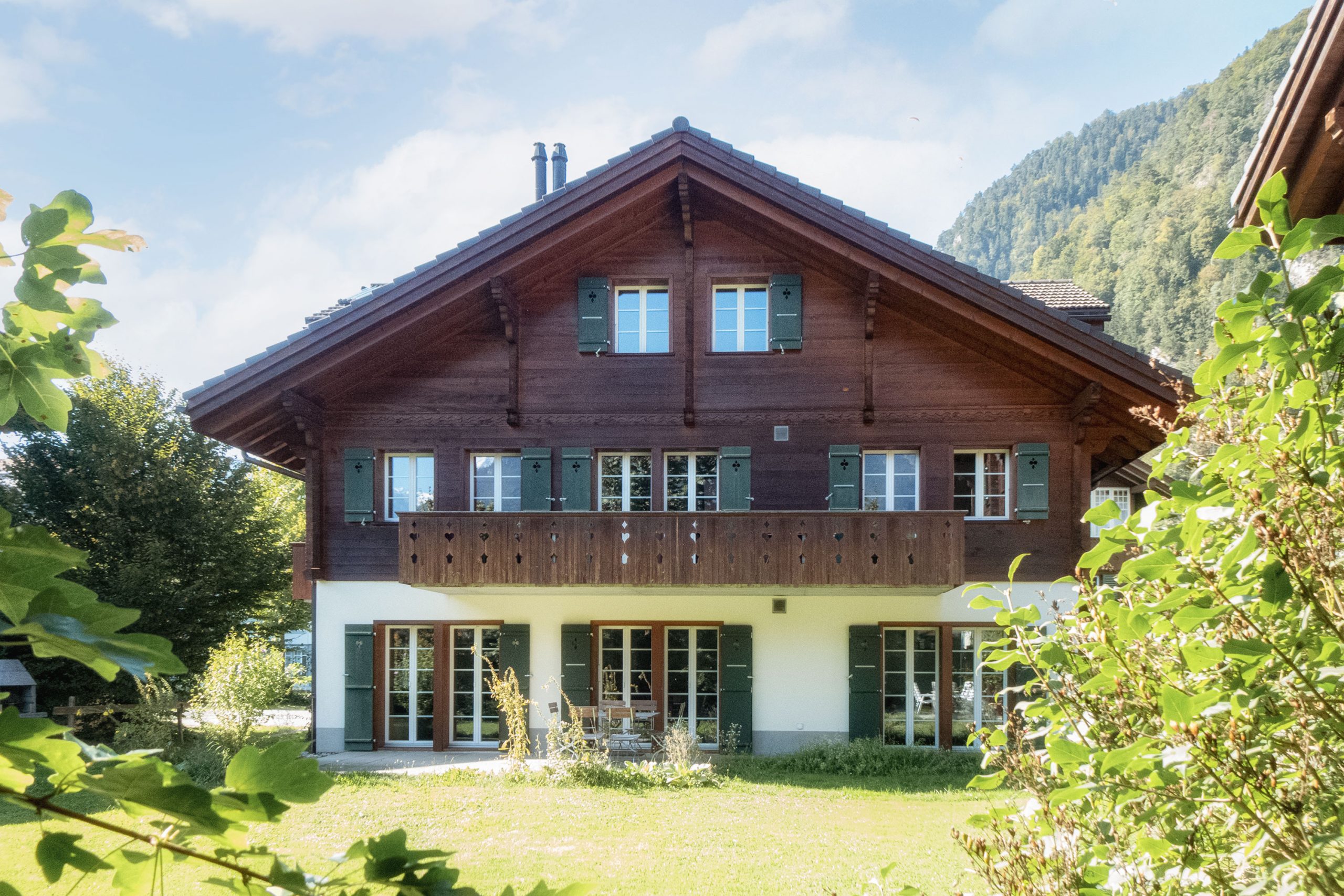 Ground floor apartment for up to 7 guests.
3 bedrooms, 2 bathrooms, kitchen, dining, terrace, 1 free parking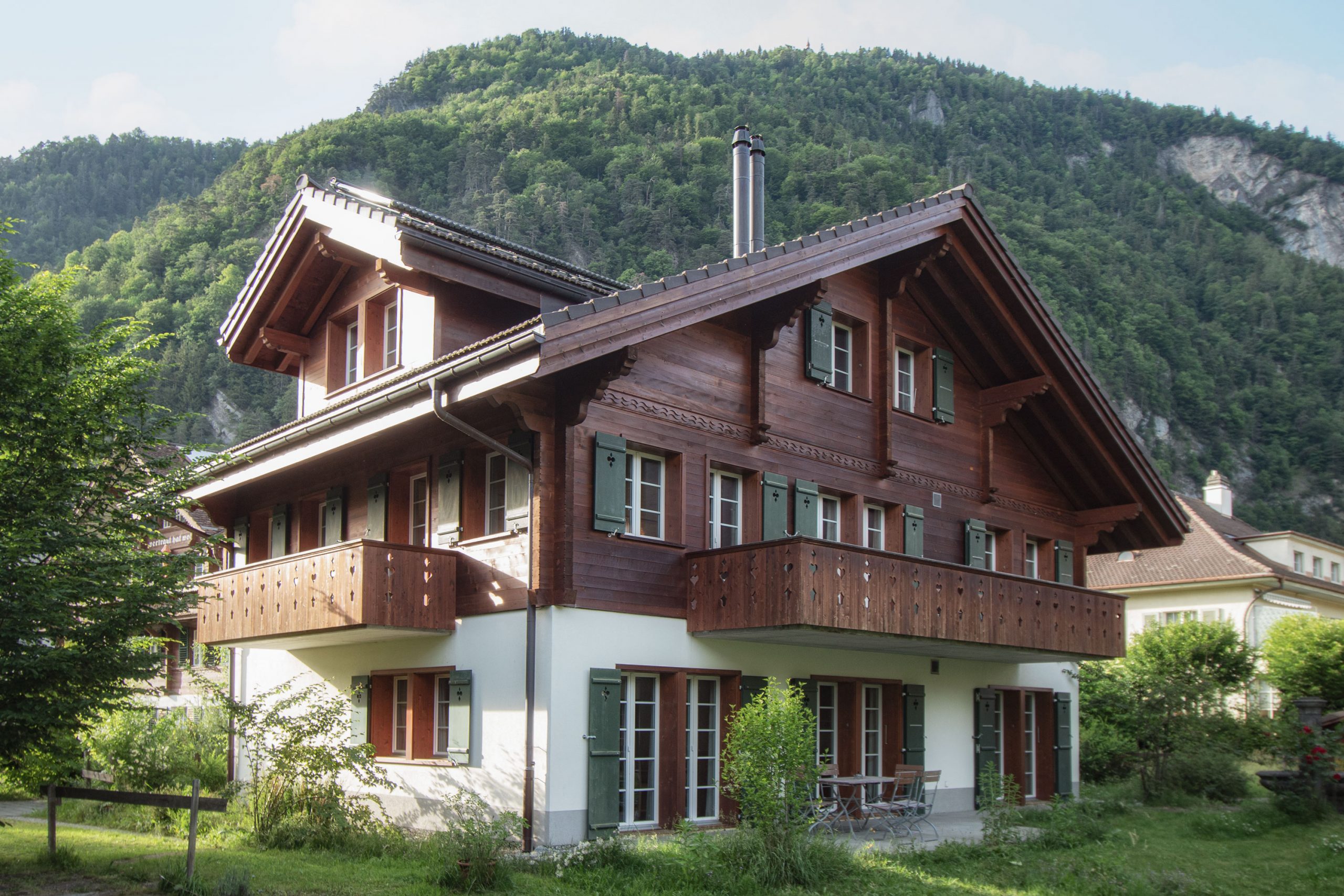 Upper floor duplex apartment for 11 guests.
5 bedrooms, 2 bathrooms, kitchen, dining, 2 balconies, 2 free parkings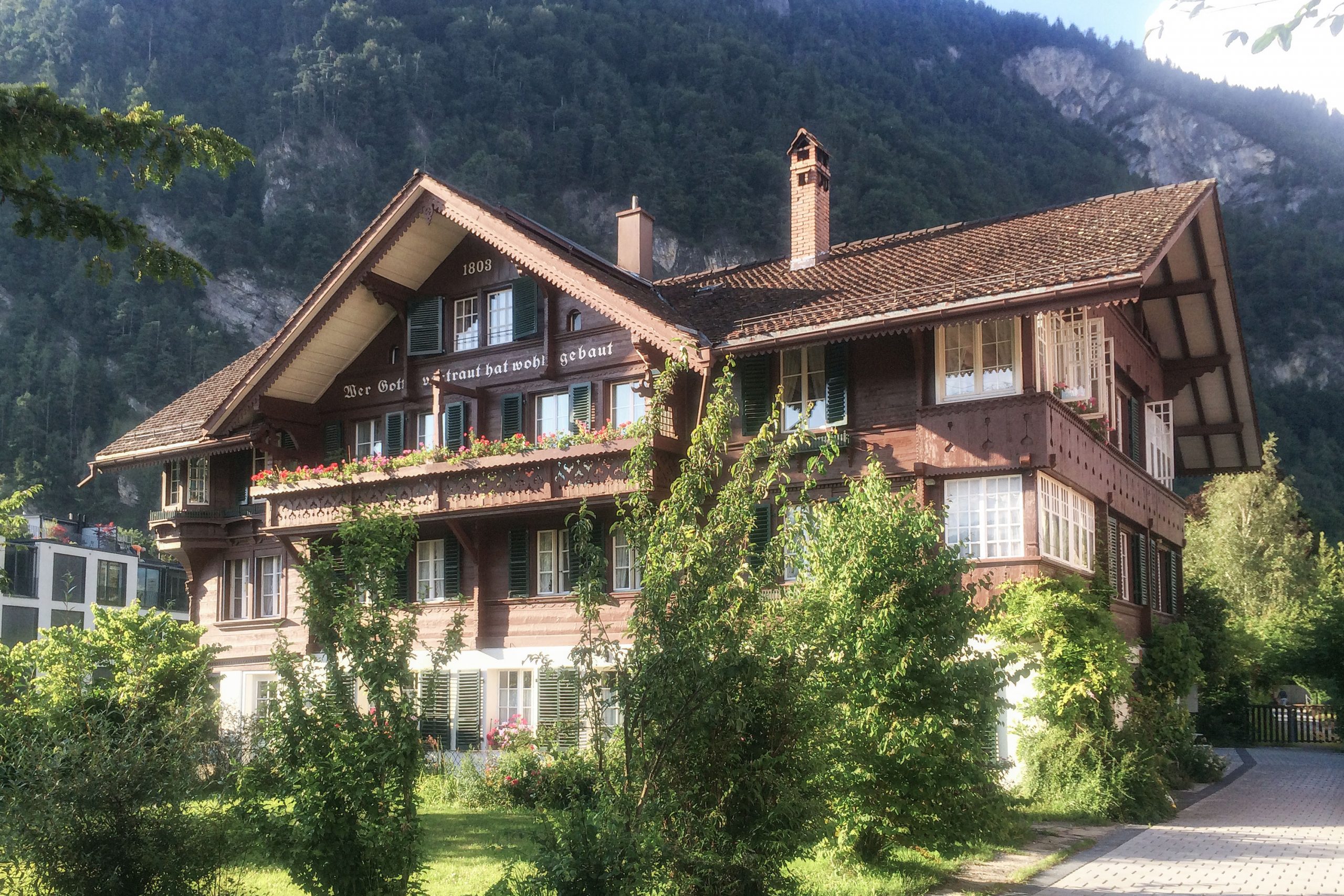 Upper floor apartment for 10 guests.
4 bedrooms, 2 bathrooms, kitchen, dining, balcony, 2 free parkings
Very nice place to stay, looking up into the mountains. It was very central to everything, and close to the old town and river.
Very comfortable family accommodation
Close to Interlaken West Station. The east station is called Interlaken OST and can be reached there by bus or train all day.
Nice place, with good view and fair price The location is perfect and very central. Close to shops, and both lakes. The apartment has everything you need and we enjoyed our stay a lot.
How central it was and that you had the car right in front of the door, for Switzerland it is a luxury.